Affiliate Program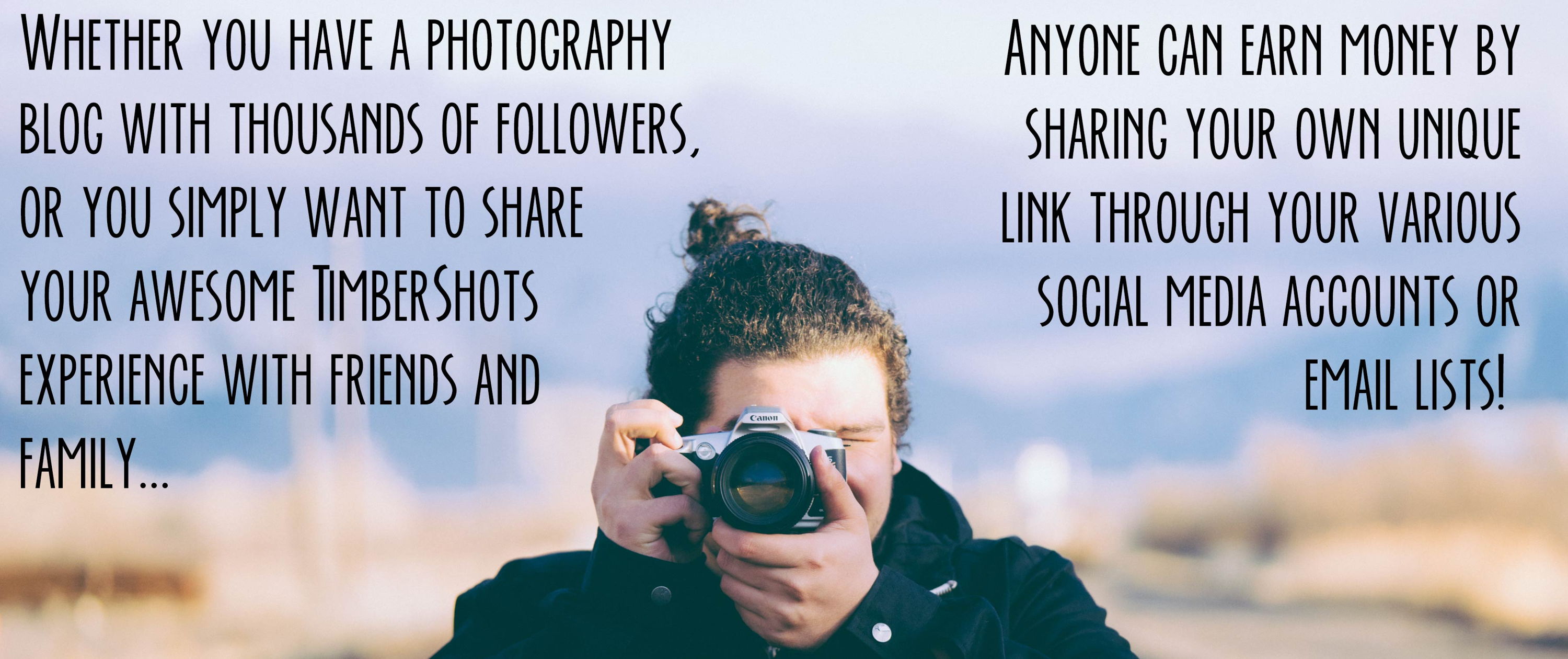 TimberShots provides families, friends, businesses, pet owners and more with the highest quality prints on 100% real, FSC Certified Baltic Birch plywood.  We provide a wide range of wood canvas sizes and shapes, and can print literally any image our customers can come up with!
On top of giving back to the environment by planting a tree for every single order received, we at TimberShots love to say thanks to our customers and prospective new fans.
One way we have decided to do this is by creating an incredibly easy to use affiliate program, which allows literally ANYONE to earn money by simply sharing your own unique link to your friends, family, blog followers, etc. through your various social media channels (can be done right through your own login on our affiliate portal), email lists, or your own blog!
Once your link has been shared, you will receive a 25% COMMISSION on any customer orders that come from your link to make a purchase on the TimberShots website (must be within 30 days of posting your link)!  How will you know if your link has resulted in any sales?  Easy!  Within your affiliate portal login, you have your own Dashboard showing how many clicks and purchases resulted from your link.
A quick summary of how our affiliate program works:
1) Sign up by providing your first and last name, and your email address
2) We immediately send you an email containing your unique affiliate link, as well as a link to your personal affiliate dashboard (see example image to the right)
3) Within your affiliate dashboard, we provide you with all the tools you need to begin sharing your affiliate link, including a one-click social sharing option allowing you to send a post with your link through email/facebook/Google+/Twitter and more!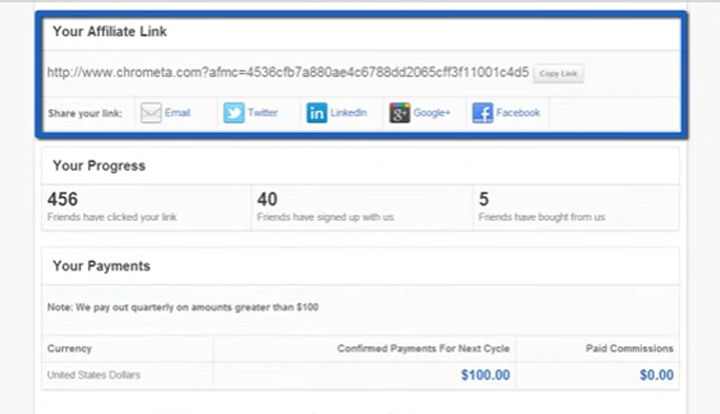 4) We will send you emails alerting you when a sale was made using your link, but you can also keep tabs of your progress in your Dashboard
5) We send you weekly payments via PayPal for the commissions you have earned through your link!
So are you ready to get started?  Click the button below to be taken to the sign-up page so you can begin spreading the word, and earning some easy money doing it!